Where to find us
We are currently in more than 20 bars and restaurants in the Greater Toronto Area (GTA). Click on the link below and discover where!
We are here!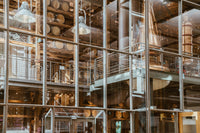 We are looking for new partners.
Are you a winery, brewery or food producer? Would you like to start exporting your product to Ontario and don't know how? Registry your winery in Bgwines.ca and receive the latest tenders for LCBO and the newest market opportunities for the Consingment Program.
Contact Us